Monday, September 14, 2009
We are celebrating the release of Digital bliss volume 2 in San Francisco at 111 Minna St, downtown during the Love Parade weekend. FUNDRAISER for NextAid. $10 at the door.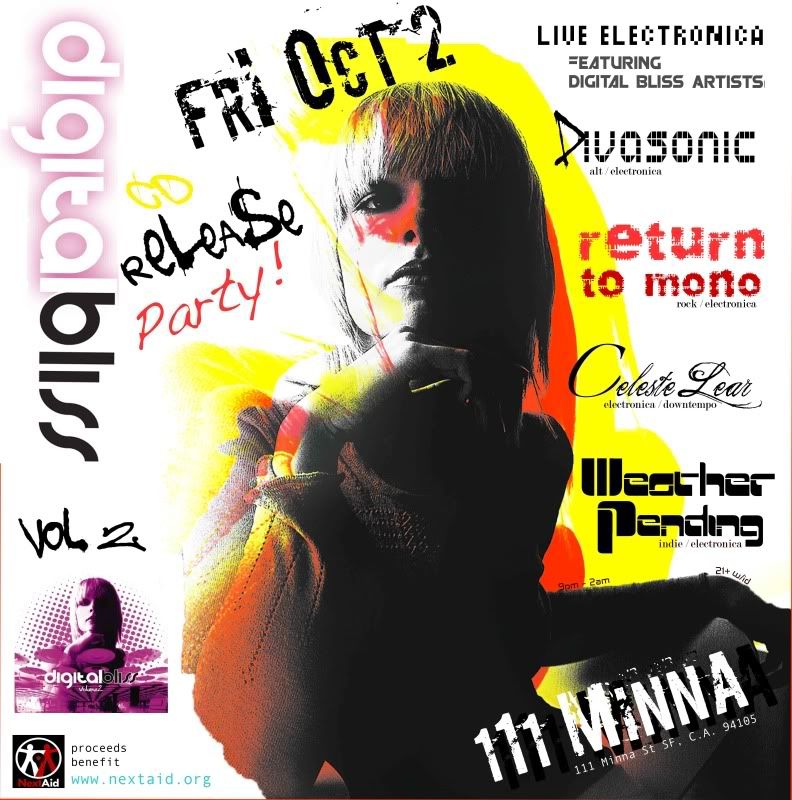 Posted by

Celeste Lear
at 12:32 PM
No comments:

Monday, June 1, 2009
Hello friends, family and fans of cutting edge electronic music everywhere...
Celeste's Lear's Boutique Electronique Records has just released it's 4th CD, a gorgeous new compilation project called: "DIGITAL BLISS VOLUME 2" featuring talented, prominent female electronic music producers, programmers and vocalists from across the world. The CD is available at all digital retailers and CD Baby. Please pick up your copy today and feel inspired by the emotion stirring words and worlds of these amazing musicians.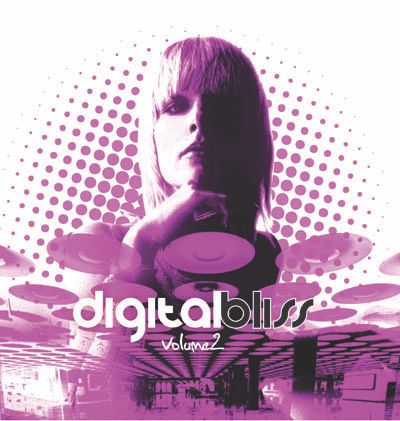 Kiss kiss!!
Posted by

Celeste Lear
at 10:27 AM
No comments:

Labels: auradrone, celeste lear, chillout, costanza, divasonic, Downtempo, electronica, jon mack, lear, micropixie, music, trip hop, women in music